Watch Cuppy's showreel | Download EPK
Cuppy, who was born Florence Ifeoluwa Otedola in 1992, grew up in Lagos. Moving to London at 13, while attending boarding school, Cuppy's parents gifted the precocious teenager an iPod. She filled it with Nigerian music so she could always keep a part of home, which ignited her interest in music. Cuppy went on to learn how to DJ purely from observation.
During school holidays in Lagos, the then-16-year-old found herself at a club when the resident DJ was stuck in the kind of traffic the city is notorious for. The panicked club owner asked who could play while they waited for the DJ and Cuppy volunteered. He acquiesced and she got the party started.
"I was only meant to play some songs while we waited for this DJ to arrive, but I remember looking up and 30 minutes had passed," says Cuppy. "I sounded horrible, but I'd already entered my own world, and no one said it was bad enough for me to stop. What made me know this was my calling is that the world stopped, and I lost connection with time".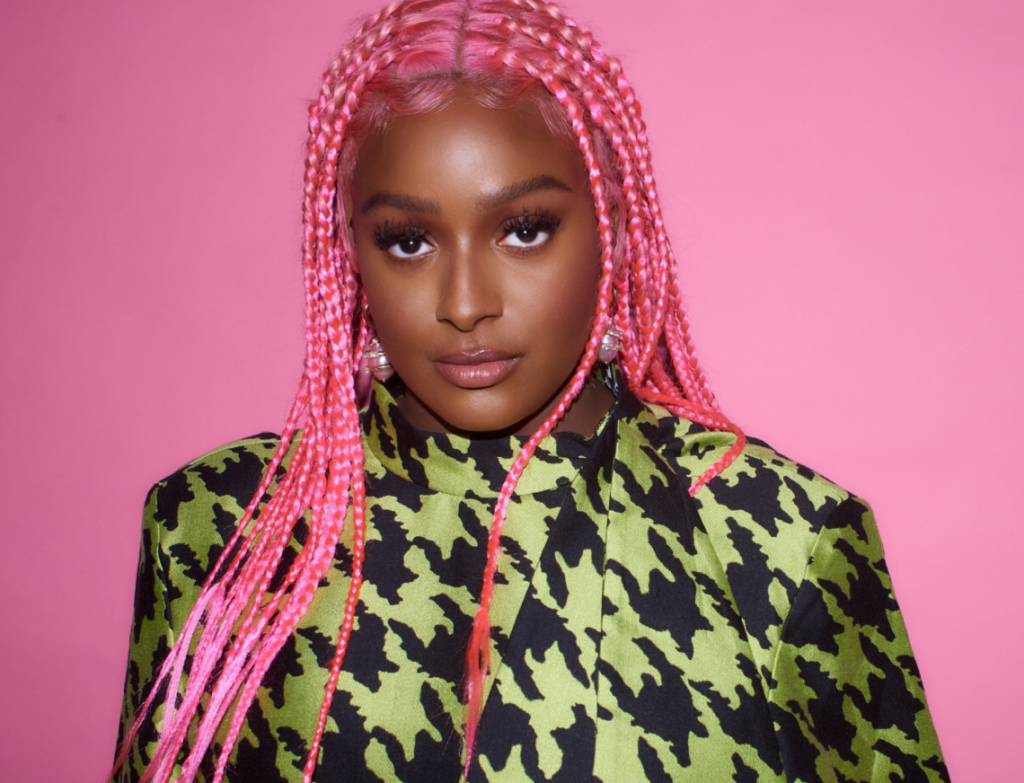 She has been chasing her calling ever since. She does this on the decks as a DJ, in boardrooms as a music businesswoman and even behind the mic as a producer and vocalist. By 17, she had already become a household name playing at some of London's top nightclubs and events including various Fashion Week fixtures. She's also played at well-known events in Paris, New York, and Dubai.

As a DJ, Cuppy plays House music predominantly but began experimenting with music from her native hometown and noticed that it was gradually becoming widely accepted in mainstream Europe. This fuelled her curiosity and she sought to create a universal sound that would appeal to people the World over without losing touch of her cultural heritage. She calls this new sound Neo-Afrobeats, a genre of music, which blends Electric House with Afro-beats.
Cuppy has been privileged to DJ for an elite set of crowds; she entertained global diplomats and international representatives with her turntable skills at the Financial Times Luxury Summit 2014, which was held in Mexico City. She was also the DJ at the Tatler UK Magazine x Christie Inc Art Ball. The announcement of Cuppy as a resident DJ at the MTV Africa Music Awards 2014, which was held in Durban, South Africa, was a proud moment for Cuppy's fans (Cupcakes) around the world.
In 2014, after graduating with a degree in business and economics from King's College London, Cuppy was selected as a DJ at the MTV Africa Music Awards, having built a reputation as one of the foremost DJs in Africa.
Shortly after, Cuppy released her first compilation, 'The House of Cuppy', where she produced EDM-esque remixes of songs by leading Afropop artists. This well received project was then followed up by her second compilation 'The House of Cuppy II', which took on a more afro-house slant. Endearing her pan-African brand to the continent beyond Nigeria, Cuppy went on the Cuppy Takes Africa Tour a year later. The tour was filmed, and a documentary series of the same name aired on Fox Life.
Cuppy balanced the club and curricula effortlessly and earned a Music Business master's degree from New York University while interning at Jay-Z's Roc Nation imprint in 2015. That year, she appeared as the resident DJ on MTV2's Uncommon Sense with Charlamagne tha God.
With a mission to take Afrobeats to the world, Cuppy launched Cactus on the roof, a tropical Ibiza-inspired rooftop party originally birthed in London, in the summer of 2017. Following the first series of parties in London, Cactus has since gone across the globe with several parties in several cities around the world including Lagos, Dubai, Cape Town an Accra.
Reaffirming herself as one of the most exciting producers out of the continent, Cuppy when on to co-produce songs like the hit, 'Green Light' with artist and producer Tekno, and remixed Phony PPL and Megan The Stallion's 'Fkn Around'. In 2018, she collaborated with Kwesi Arthur on 'Abena' and the sweet single, 'Gelato', featuring Zlatan Ibile was released in 2019.
In 2020, she launched 'African Now', Apple Music's first ever radio show dedicated to Afrobeats, showcasing Africa's latest sounds, from Amapiano to highlife, to house and kuduro, every Sunday.
In the August of that same year, Cuppy released her debut her debut album 'Original Cuppy', a name chose by over 9,000 of Cuppy's fans also known as the Cupcakes. The Album saw Cuppy take the vocal reigns on themes that range from independence to love lost and African pride over a trap-meets-afrobeats sonic bed that she calls: "neo-afrobeats". The star-studded album, produced by Cuppy in collaboration with Killertunes (Wizkid, Tiwa Savage, Mr Eazi) and Red Velvet Music Group signee, Bond, and featured the likes of Grammy winner, Wyclef Jean, Julian Marley reggae musician and son of Bob Marley, as well as Nigerian superstars Rema, Teni and Ghanaian dancehall dynamo, Stonebwoy.
In 2020, Cuppy was inducted into the Forbes Magazine's 30 under 30 class, where she was recognised for her work in entertainment. 2021 saw Cuppy enroll into the prestigious Oxford University, where she recently completed her masters in African Studies. She also launched her luxury jewelry lined, Cuppy Cuts and starred in Channel 4's reality TV show 'Highlife', giving fans an insight into her everyday life with her family and friends. In December 2021, she headlined the Global Citizen's annual conference in Dubai as a panel speaker and DJ. Cuppy kicked off 2022 by revealing herself as the brand-new host of BBC 1Xtra's Sunday Breakfast show, every week from 7am-11am, succeeding radio and TV presenter, Remi Burgz.
As a businesswoman, academic, philanthropist and stylista, this pink-haired muso believes it's important for young people to step out of the cages of their comfort and pursue their wildest dreams.
For media enquiries:
www.cuppy.co.uk (bookings@cuppy.co.uk)
Twitter/Instagram: @cuppymusic